With these news, SJ Mueller, A.K.A "NerdofPrey", the creative director of DC Universe Online, has posted on her twitter page that she has left the company a few weeks back. Here is what she wrote: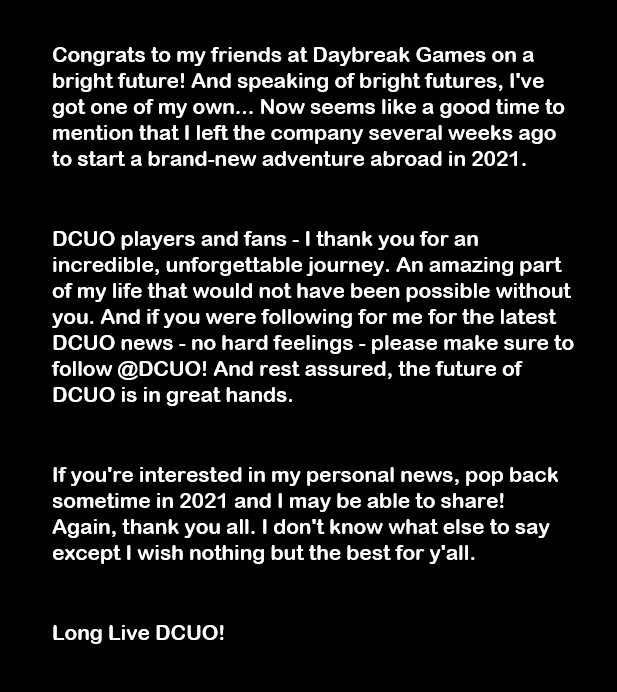 This is confirmed to not to be related to Daybreak being acquired by EG7. But Nerd of prey mentions she left to start "a Brand-New Adventure abroad in 2021". So we want to wish her good luck and best wishes on her new journey.

Currently, there is no Creative Director and we do not know if a new creative director will be chosen for DCUO.